12 tags
4 tags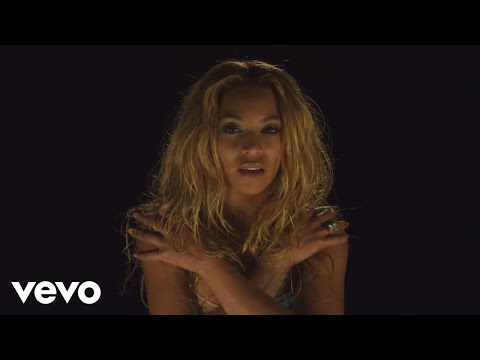 Watch
missjia: This has to be the cutest video EVER! OMG And the way the little girl "prepped" for the squirt? ADORABLE!! iloveurias: puckerman: If you watch this and don't laugh or smile, you have no soul. SO. CUTE.
inthelandof-finn asked: Do you know what time it is?
Born This Way So Express Yourself?
(WARNING: The following note features mature insulting American language, so if you're the sensitive or the conservative type, I advise you not read #ThatIsAll) <3   Ok, so I had to write about this cause I am just sick to death of people trying to argue with me about these damn songs. So here it is, my opinion and REAL thoughts on how they are NOT the same song!!!!!!!!!!….....
Just To Be...
Just To Be… By Aaron E. Perry Jr. To live.. To Laugh.. To Love.. To Hate.. To Trust.. To Cry.. To Be Betrayed…. To Bleed… To Be Fearful.. To Be Excited.. To Be Jealous and to envy.. To Be Sick.. To Suffer… To Hurt… To Long For… To Struggle… To Take Chances… To Make Mistakes… To Accomplish.. To Fail… To Win and To...
Lady Gaga - Born This Way (She Finally Posted The...
I have never been so excited to hear a song before, on Twitter Lady Gaga finally posts the songs to her upcoming single from her new album "Born This Way"due to be release "5 23 11" . But for now we are blessed with these lyrics from her upcoming single due to be released, "2 13 11", Ladies and Gaga Heads … this is "Born This...
Ask Mr. Rabbitt::
I love giving advice which is totally different from telling someone what to do. Cause in truth NOBODY can tell you what to do but you cause ONLY you KNOW what is right for you. I'm just a logical being with a fantastical open mind. I don't judge nor am I ever biased cause nobody needs that friends to give you sugar coated biased response nor do they need some rude brash...
"Mmhmm, And i'm a Calm Drop away from Prozac…"
– @Mr_Rabbitt
"The word "hater" needs to be abolished. It's a stupid word to..."
– Rosalyn Thompson
"It's become appallingly clear that our Technology has surpassed our Humanity"
– Albert Einstein
"RevRunSays: Confrontation is the key to keeping things in order!(Remember) You..."
"I wish people cared about me as much as I care about them. But that's my heart..."
"ugh, She has the personality of a stick"
– MickeyMur
"It's the the most beautiful people who are painfully insecure."
"Anytime you're afraid to try some new shit…just remember, amateurs..."
"The fact that I'm underrated doesn't bother me. In fact, I'd..."
"Imperfection is beauty, madness is genius and it's better to be absolutely..."
"Hummmmm.. I have the strangest most random urge to watch "Witches of..."
– (Me)